Memramcook River Valley Tour
Explore the beauty of the Memramcook River valley and the splendor of all the palette pleasing delights of the Petitcodiac with us!
Come and enjoy the "joie de vivre" of the valley with us!
The Memramcook River Valley Tour.
Guests will enjoy a beautiful scenic drive through the historical Memramcook River Valley as we meander alongside the Peticodiac on route to experience the joie de vivre of the people who are the providers of the various flavours of the region!
This tour features the amazing crafts people and their various palette pleasing delights with visits at Latitude 46, Crooked River Farm and Belliveau Orchard with experiential offerings you can only have while on tour with us!!
Relax and join us for this unique, experiential tour where your palette will come alive through the finest flavours of local wines, ciders, spirits and other scrumptious local delights!!
$129 per person + $19.35 = $148.35
The Tour Price Includes:
9 Tastings

Tapas Style Lunch

Friendly, Fun & Historically Gifted Guide
The Stops:
Latitude 46

Crooked River Farm

Belliveau Orchard
---
COVID 19 Protocols:
We follow guidelines and protocols set by the New Brunswick Government. Face coverings and masks are not mandatory but recommended. We ask guests to please wash/sanitize hands upon entering and leaving the vehicle, as per current recommended guidelines and protocols set by the New Brunswick Government.
---
Experience magnificent views, amazing stories and wonderful flavors on our fantastic tour with our friendly, fun and historically gifted guides!
Discover the magic of the famed Chocolate River
What to Expect on our Tours?
Pick Up
We begin our day at Treitz Haus Visitor Information Center, 10 Bendview Court, Moncton, NB E1C 0H7
The Amazing Tour
At NB Sight Sipping Tours our goal is to showcase the best Wine, Spirit, & Cider products that New Brunswick has to offer!! We travel through the breathtaking countryside in a beautiful, 12 passenger Mercedes Sprinter Van, where you will experience New Brunswick's most amazing flavours and storytellers!
Greeted by amazing artisans and craft specialist at each destinations, you will be imbued with expert knowledge, enthralling stories, and specialist insights!
Join us from May to October, yearly!
Drop-Off
Same Location as the pick up!
Be sure to have a safe way to get home.
NB Sight Sipping Tours is strictly against drinking and driving.
Plan in advance so you can enjoy the tour without any worries!
For any additional questions, contact us or take a look at our FAQ page.
NB Sight Sipping Tours
Moncton, New Brunswick, Canada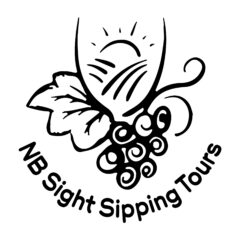 506-866-8400
Check our social media pages for our latest news!
Copyright © 2021 NB Sight Sipping Tours – All Rights Reserved.
---