A choice of two authentic New Brunswick tasting expeditions await you!
Join us for an Amazing Adventure!
Featuring a wow wine experience at famed Moncton winery, a culinary luncheon delight at a renowned rural Bistro and enchanting meetings with storyteller and taster extraordinaire at a well-known distillery where you will be introduced to schnapps, brandy, bubbles, and wines! Guests will enjoy mesmerizing bay side views, gorgeous hills and experience the relaxed, down-to-earth lifestyle of rural New Brunswick.
Featuring the amazing stories, histories and palette pleasing delights at the most notable wineries, distilleries and cideries in the gorgeous region. Guests will enjoy a beautiful scenic drive through historical Memramcook River valley, meander along the fascinating Petitcodiac and experience the joie de vivre of the French Acadian culture!
Choose your tour and Join the Fun!
---
NB Sight Sipping Tours
Moncton, New Brunswick, Canada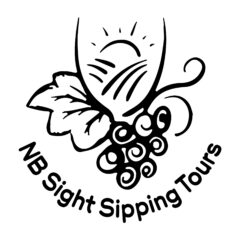 506-866-8400
Check our social media pages for our latest news!
Copyright © 2021 NB Sight Sipping Tours – All Rights Reserved.