We promise to treat you to a healthy serving of genuine Maritime hospitality and good old-fashioned fun. Personal and professional, Join us for an amazing Perso-fessional Tour of a lifetime!
---
The Four "E's"
Our tours are entertaining, educational, exciting, and eco-friendly.
Entertaining: You will not find boring travel monologues here! We thrive on spontaneity and laughter, so come prepared to have a grand old time. A relaxed and informal style is part of our East Coast charm and hospitality. Our tour guides come pre-packaged with humour and wit.
Educational:  Our Tours are an experience-based activity, and we guarantee that our guests will leave with a deeper understanding of the local, palette pleasing flavours and cultural history of our region. Come have a sip, relax, and learn without realizing you are learning at all.
Exciting: Amazing local wines, spirits and cider and culinary delights! Your senses will come alive and be inspired like never before!
Eco-Friendly: We promote, encourage, and foster environmentally-sustainable practices that respect our beautiful landscapes and all its inhabitants.
NB Sight Sipping Tours
Moncton, New Brunswick, Canada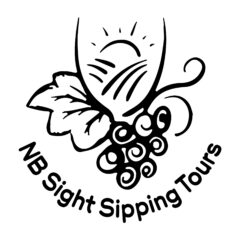 506-866-8400
Check our social media pages for our latest news!
Copyright © 2021 NB Sight Sipping Tours – All Rights Reserved.
---